So, a few posts back, I showed you this lovely picture of Lauren Bush and her fiance David Lauren....
and now they are officially married....their wedding took place at the Double R ranch in Ridgway, Colorado....the pictures are breathtaking.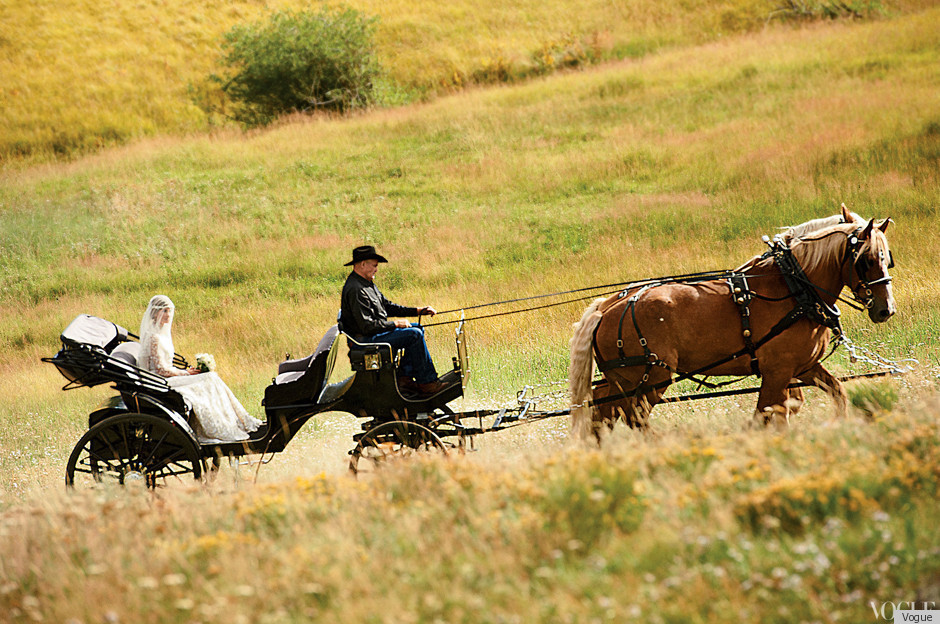 Both of them outfitted by Ralph Lauren (David's father). Everything I've read about this couple describes them as lovely, down-to-earth people, who have dedicated themselves to making change in this world.
cp